360° SURROUND CAMERA<sup>3</sup>
Helping with various manoeuvres, from parking by a kerb to getting in and out of tight spaces and junctions, 360° Surround Camera gives you complete exterior vision on the Touchscreen. To enhance this system further, Forward Vehicle Guidance and Forward Traffic Detection are also available. Forming part of the 360° Surround Camera, Forward Vehicle Guidance provides the driver with an on-screen visualisation of the vehicle and parking distance. Forward Traffic Detection helps avoid potential collisions in situations where forward manoeuvres involve restricted views.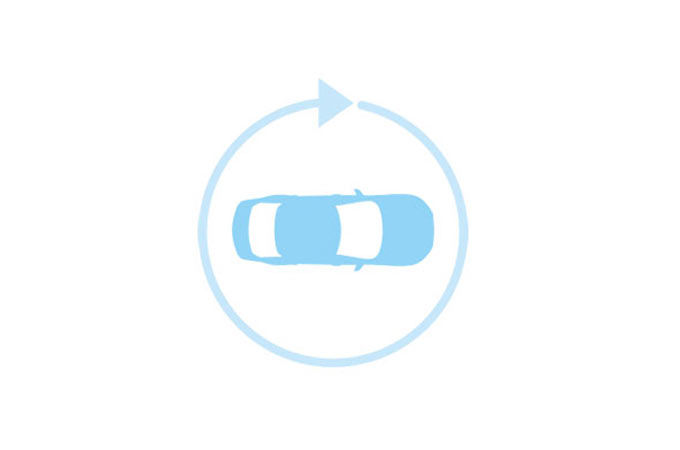 STEREO VISION CAMERA AND AUTONOMOUS EMERGENCY BRAKING
In an emergency braking situation, XF is ready. Utilising a forward facing camera, should a potential collision be detected XF gives an audible forward collision warning, allowing you time to take action. Visual warnings in the Head-Up Display (if fitted) and instrument cluster follow. If a collision is still anticipated and the driver takes no action, the system then applies the brakes to help reduce the severity of the possible impact.
WATCH THE FILM
yt:1EDxvxwoHmI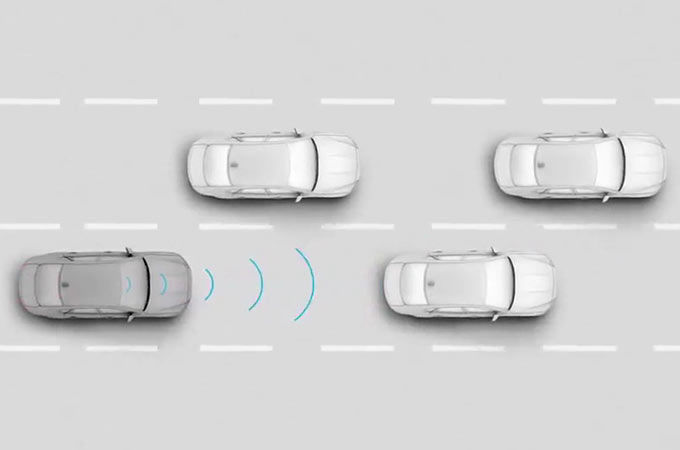 PARK ASSIST<sup>4</sup>
These systems make parking in tight spaces easier than ever. Sensors measure the space and, if suitable, will enable XF to accurately steer itself during both parallel and bay parking manoeuvres – the driver only has to control the brakes and accelerator. For parallel spaces, an exit-assist function can help guide XF out again. The reverse traffic detection system, using the blind spot monitoring system's sensors, is able to detect approaching vehicles that may be unseen by the driver, triggering an audible alert and a notification on the Touch-screen.
WATCH THE FILM
yt:t0bJwhuBcew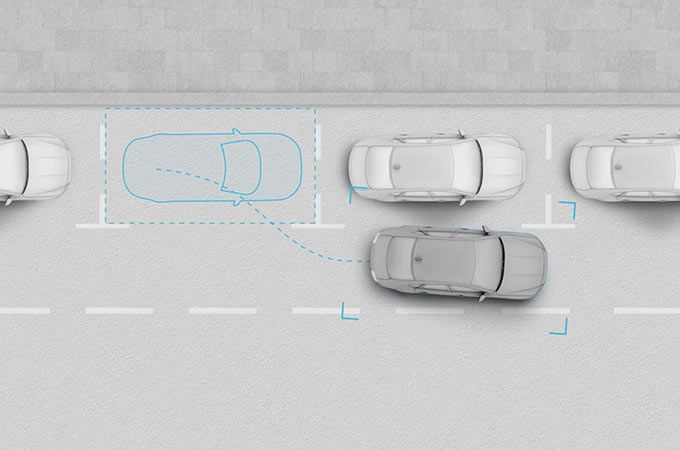 TRAFFIC SIGN RECOGNITION WITH ADAPTIVE SPEED LIMITER<sup>5</sup>
Jaguar's Traffic Sign Recognition (TSR) technology uses the highly accurate forward-facing camera to detect speed limit and no overtaking signs, then displays them to the driver. This system takes account of temporary speed limits and road conditions. The Adaptive Speed Limiter, if selected, will use TSR's signage information, alongside map data from the optional navigation system, to help keep XF under the appropriate speed limit.
WATCH THE FILM
yt:9oDfEgUTbCw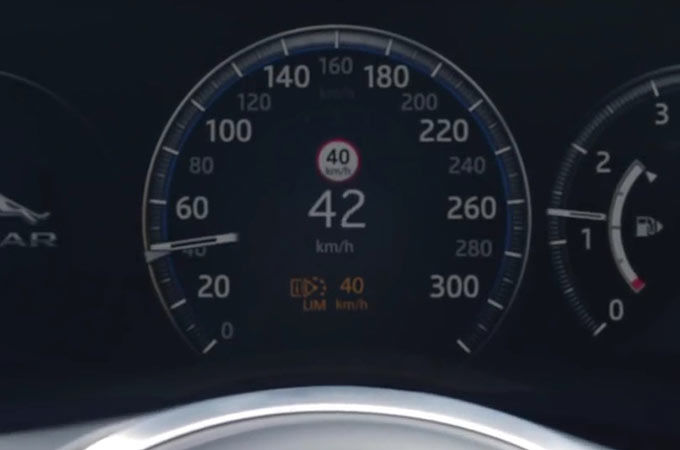 LANE DEPARTURE WARNING, LANE KEEP ASSIST AND DRIVER CONDITION MONITOR
XF is fitted with Lane Departure Warning as standard, providing alerts should the car unintentionally drift from its lane. To complement this, an innovative technology – Lane Keep Assist (LKA) and Driver Condition Monitor (DCM), is available. LKA senses unintentional lane drift and helps steer XF back into its lane. Also working to keep you safe, DCM constantly analyses driving inputs to detect lapses in concentration due to tiredness. When the system determines that a potentially drowsy driver is at the wheel, it suggests taking a break via a notification in the instrument cluster.
Film features Lane Keep Assist only.
WATCH THE FILM
yt:6qIFIr8SWdM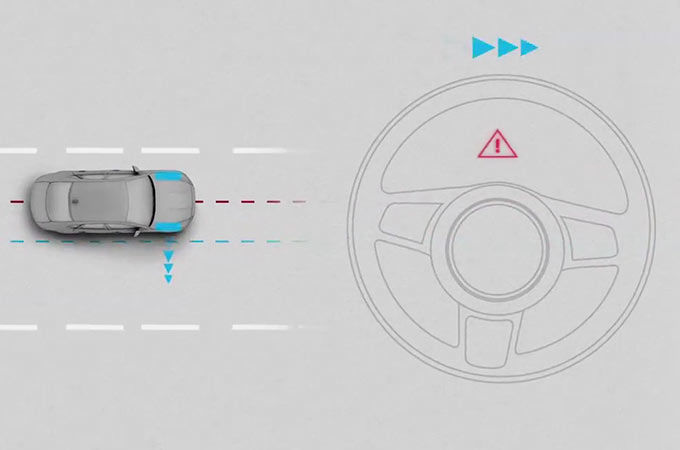 BLIND SPOT ASSIST AND REVERSE TRAFFIC DETECTION
If your car detects another vehicle in or quickly approaching your blind spot, the Blind Spot Monitor3 system alerts you via a small warning light in the corresponding exterior mirror. As an enhancement to this, Blind Spot Assist3 will apply steering torque to guide you away from the vehicle in your blind spot if you begin to change lanes. Using the same radar system, Reverse Traffic Detection3 alerts you via the Touchscreen of moving vehicles during reversing – for example, when leaving a parking bay with restricted vision.
WATCH THE FILM
yt:KBDoSu0jO0E