SPORTS PEDALS
Made from stainless steel and rubber, the Pedal Kit fits securely over existing pedals for a contemporary, sporting appearance.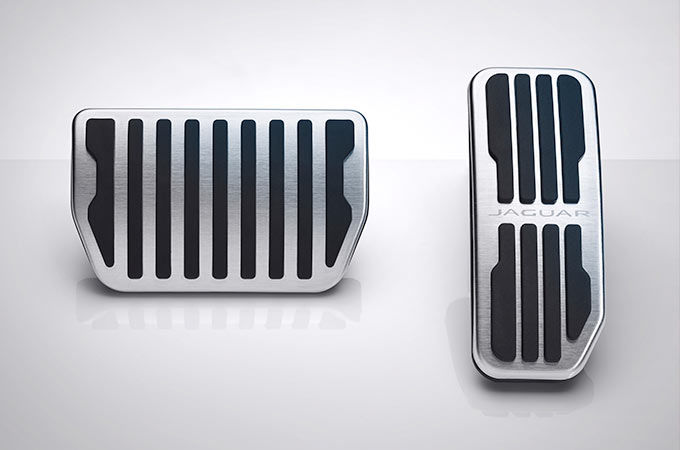 PERSONALISED ILLUMINATED TREADPLATE
Elegantly styled stainless steel sill treadplate finisher for driver or passenger doors. Illuminates when either the driver or passenger doors are opened.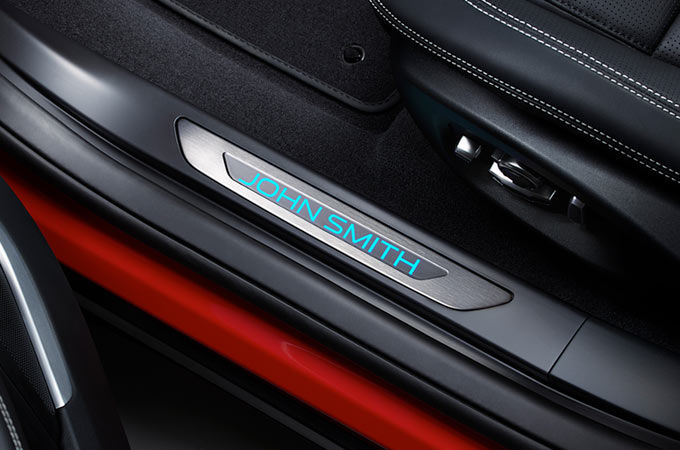 LUXURY CARPET MATS
Luxurious, tailored front carpet mats with embossed Jaguar logo and Nubuck edge binding. The premium mats provide a well-appointed finishing touch to the interior.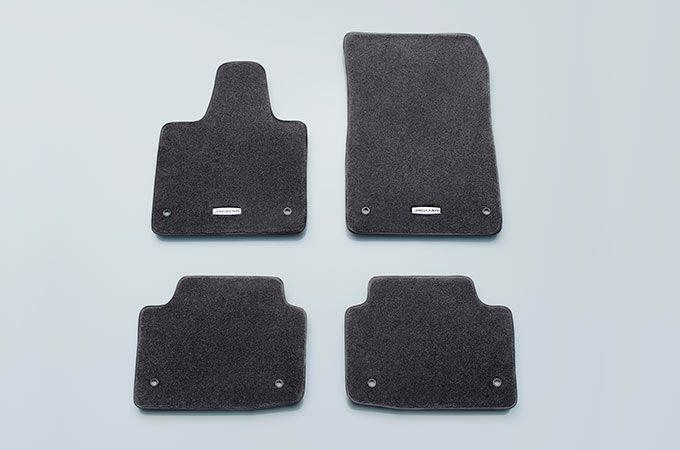 CLICK AND GO RANGE
Click and Go is a compact storage system that fits on the back of the front seat headrests. It includes a headrest mounted coat hanger to help keep clothes wrinkle free. For rear entertainment, a removable tablet holder can be easily positioned at multiple angles. Click and Hook is a universal hook that creates extra storage space to hang items such as bags.
WATCH THE FILM
yt:-pU4Gc6QHZw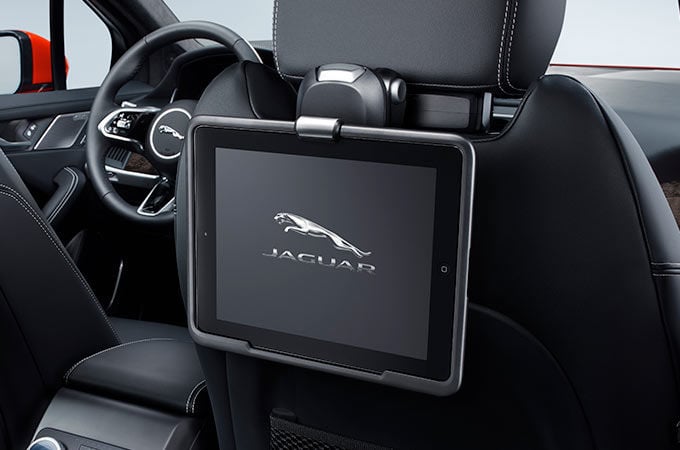 IPHONE® CONNECT AND CHARGE DOCK
Designed to allow visibility of your phone* while charging, the iPhone connect and charge dock utilises the cup holder space in the central console. When connected, the iPhone's media is accessible and has the ability to be controlled via the integrated in-car infotainment system.
*For use with iPhone 5, 5c, 5s, 6, 6s, SE, 7 and 8. Not suitable for use with 6 Plus and 7 Plus.
WATCH THE FILM
yt:FiDMk6BhKR4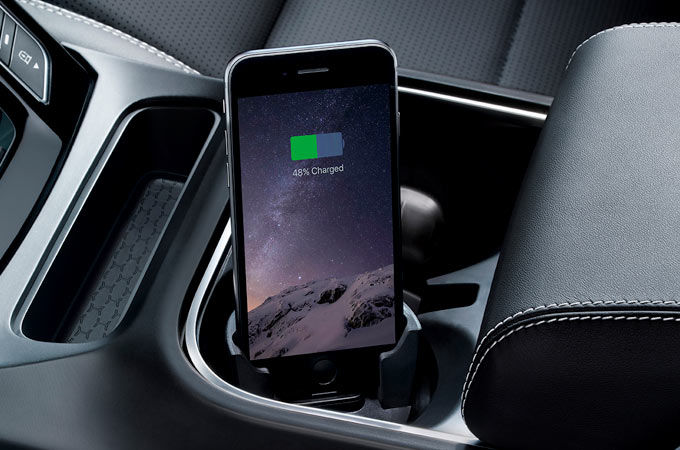 PET PACK
Keep your pet comfortable, happy and safe. A full height partition keeps the passenger space your own, while the choice between a waterproof liner tray or durable rubber mat protects your vehicle's loadspace.