EVERY DETAIL DELIVERS
Discover the ultimate F‑TYPE. F‑TYPE SVR is lighter and faster — with reconfigured aerodynamics boosting grip, and Jaguar's All Wheel Drive technology ensuring maximum traction at all times. Every inch optimised for pulse racing performance that is pure Jaguar

Vehicles shown in films may not be exact representations of recent upgrades and enhancements. Please refer to your local Jaguar Retailer for the latest specifications.
WATCH THE FILM
yt:_5pnXq3zLLI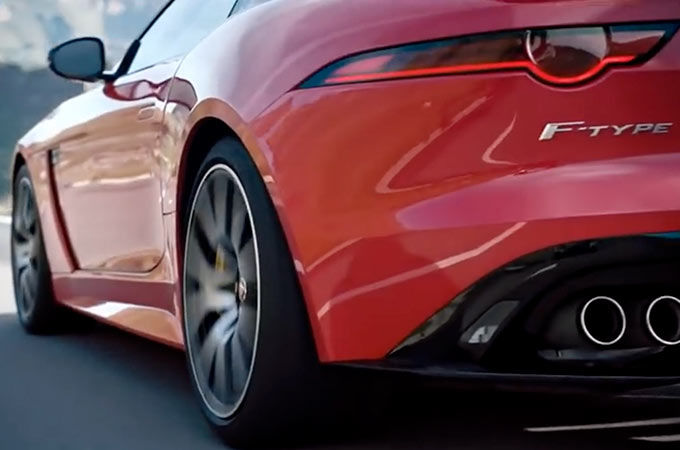 INTERIOR STYLE
Quilted Performance seats offer comfort, support and ultra-modern finishes that create a sense of total luxury.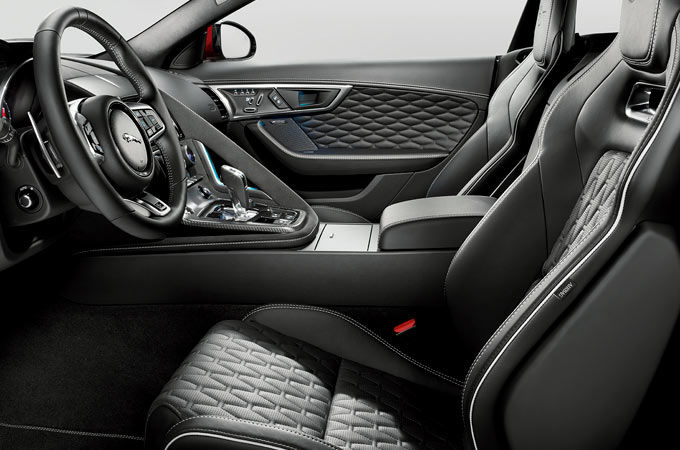 LIGHTWEIGHT TECHNOLOGIES
Weight is the enemy of performance. So we designed F‑TYPE SVR to be as lean as possible. Every gram has a purpose. Its lightweight Titanium and Inconel® exhaust system saves 16kg, while the striking Forged alloy wheels offer a 13.8kg overall weight saving. Each redesigned rear suspension knuckle shaves off 0.6kg compared to conventional knuckles, and the optional 398mm front and 380mm rear carbon ceramic brakes reduce weight by 21kg compared with non‑ceramic alternatives. Every milligram saved gives F‑TYPE SVR more rapid acceleration, more agile handling and sharper braking – for an unforgettable driving experience.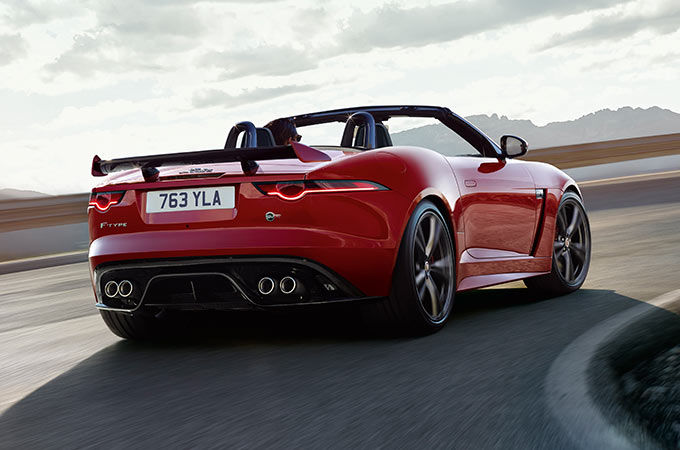 AERODYNAMICS
F‑TYPE SVR's aerodynamic wing is integral to its enhanced performance offering both less drag and higher levels of downforce. The wing is wider and more elevated, enabling it to act over the whole width of the car. When deployed, it gives a drag coefficient reduction of 2.5 percent and a lift coefficient reduction of 15 percent. Other aerodynamic enhancements manage airflow through the engine bay for optimum cooling and balanced downforce. The smooth underfloor and rear diffuser reduce drag, manage air flow and improve stability.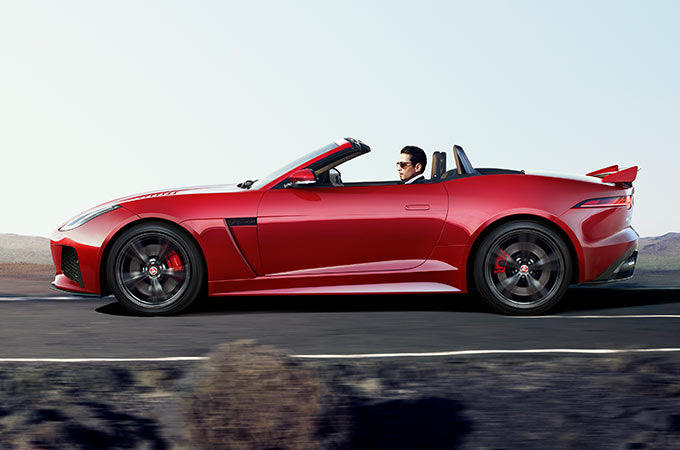 POWERTRAIN TECHNOLOGY
F‑TYPE SVR's 5.0 litre V8 engine is the pinnacle of power, recalibrated to deliver up to an astonishing 575PS and 700Nm of torque. The All Wheel Drive system works together with the Electronic Active Differential helping to increase traction and stability, giving full rein to F‑TYPE SVR's towering performance.